Meet DoD STEM
Introducing DoD STEM students, alumni, educators, professionals, and mentors.
Meet some of DoD STEM Alumni and Professionals who are making impacts through the STEM fields in our communities, and even the world!
From a student in Kentucky who wondered how planes fly to an intern in California who wanted to "work on ground-breaking technologies that could change the course of history," DoD STEM, its partner programs and affiliates offer the perfect platform for motivated individuals to explore a dream career.
Explore video interviews and articles about people from a diverse cross-section of America who all have one thing in common: their curiosity has led them to study or build a career in STEM.
150+
researchers who have received Nobel Prizes were supported by the DoD.
There are nearly
300,000
DoD STEM Professionals.
DoD STEM Blog
Check Out the Latest Featured Happenings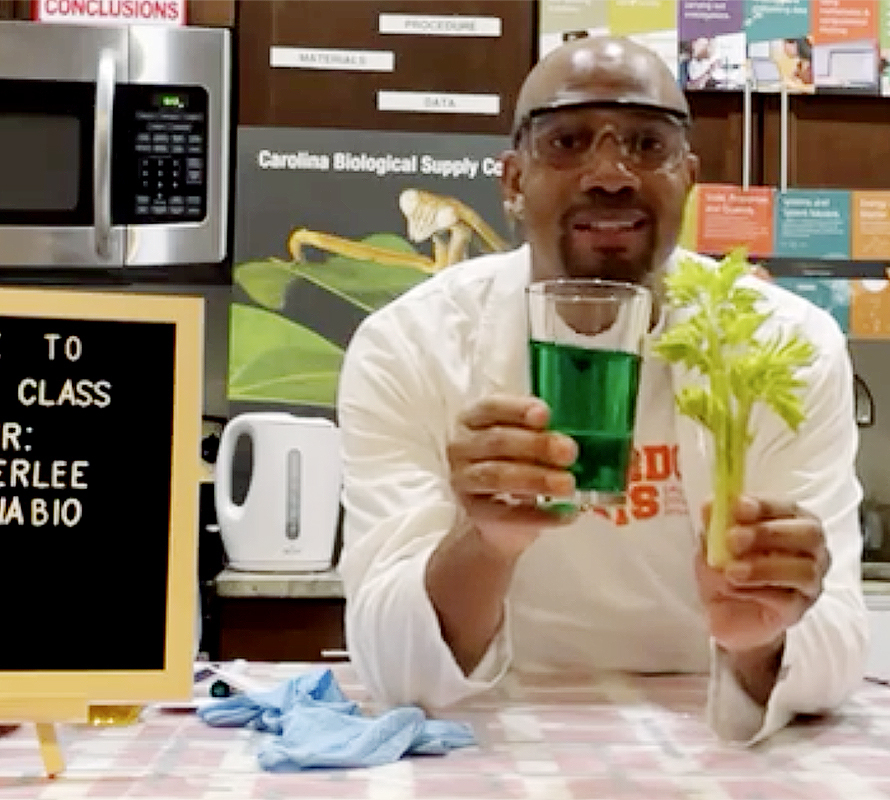 I've realized that showing students the interconnectedness of the different parts of STEM is just as important as focusing on any one area, such as chemistry or biology.
Jonté Lee
Calvin Coolidge High School Physics and Chemistry Teacher
Featured Blog Post
Spotlight: DoD STEM Teacher Ambassador Jonté Lee
Jonté Lee, a chemistry and physics teacher and DoD STEM Ambassador from Washington, DC, moved his chemistry lab to his home for online instruction during the pandemic. His informative and fun weekly lessons from his kitchen have caught on with not only his students but with others across the country.
Additional Recent Blog Posts